PRESS RELEASE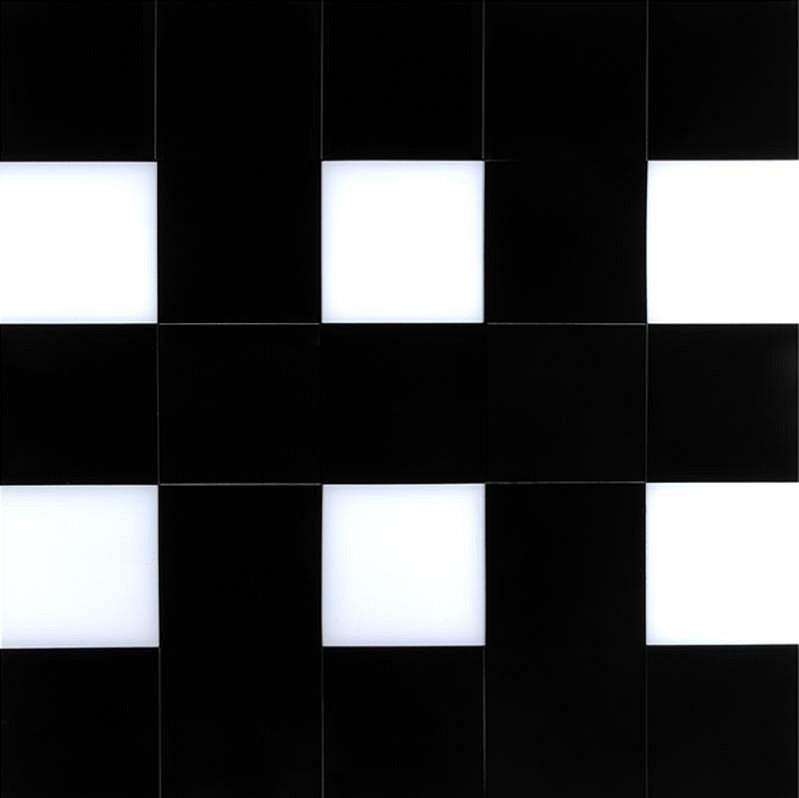 Karen Revis, Lucid
Jun 2 – Jul 1, 2011
Press Release
Karen Revis, Lucid
June 2 – July 1, 2011
Opening Reception: Thursday, June 2, 5-7 PM
Sears-Peyton Gallery is proud to present our first solo exhibition of New York artist Karen Revis. The show will consist of mixed media on cast resin paintings and silkscreen monoprints.
In her current series "Lucid" Karen Revis departs from the vivid color fields that have identified her work to date. Influenced by architecture, interior design, and couture fashion, this latest series of black and white paintings was inspired by Marie-Helene Sulmoni's production design for the 2009 film Coco and Igor. Over the course of her career Revis has found her voice in both materials and process, creatively exploring mark making, texture and color by using a variety of mediums, including encaustics, silkscreen monoprints, and most recently her graphic, hard-edged mixed media on cast resin. With considerable technical prowess, Revis creates abstract worlds of seductive surfaces and at times, puzzling visual depth.

Born in Washington D.C., educated at the Corcoran School of the Arts and Pratt Institute, and a longtime Brooklyn resident, Revis has exhibited work at Sears-Peyton Gallery (NY), Metaphor Contemporary Art (Brooklyn), Bruno Marina Gallery (Brooklyn), Rush Art Gallery (NY), Pentimenti Gallery (Philadelphia), and others. Revis was featured in Joanne Mattera's The Art of Encaustic Painting: Contemporary Expression in the Ancient Medium of Pigmented Wax (Watson-Guptill Publications, 2001). She was Artist in Residence at Henry Street Settlement. Her work is held by private and corporate collections worldwide.