PRESS RELEASE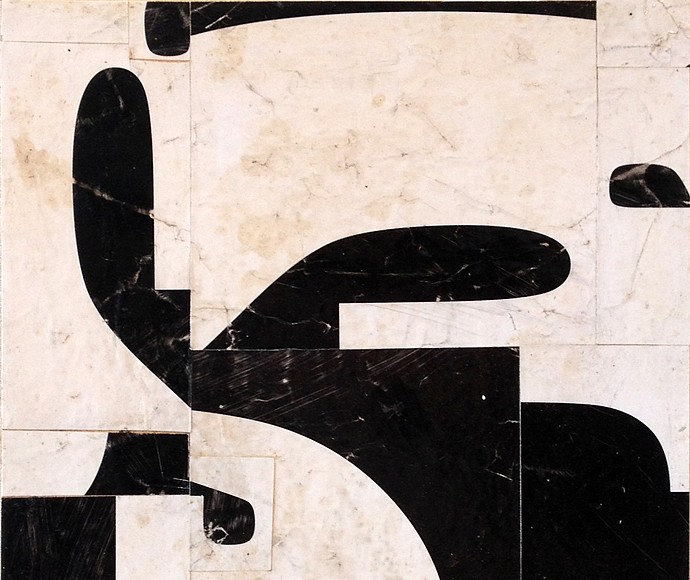 Cecil Touchon, The Fusion Series Part 2
Apr 4 – May 18, 2013
Sears-Peyton Gallery is pleased to present our latest exhibition of work by Texas-born artist Cecil Touchon. Entitled The Fusion Series, Part 2, this exhibition is the second show devoted to Touchon's Fusion Series, an ongoing collage project that he has pursued for over thirty years.
The Fusion Series builds on the 20th century collage tradition of combining old and new, found and painted, printed and drawn, into compositions of sublime beauty and integrity. Each piece is it's own unique entity; its character dictated by the found or painted source material that it is made from. And each is meticulously catalogued with a sequential coding system that serves as both the title and signature. Touchon's awareness of early collage enables him to rip apart art historical conventions and recombine their elements into something new, fresh and distinctly his own.
Cecil Touchon (b. 1956) is a painter, performance artist, collector, draftsman, photographer, and curator. But it is through his collage work that he has made his most lasting mark. His collages are the seeds that grow into his other practices. They have influenced the work of countless artists, and have been included in private and public collections around the globe. Touchon's works are included in the permanent collections of the Museum of Modern Art, New York, NY, the Museum of Contemporary Art, Chicago, IL, the Tate Modern, London, UK, The Getty Research Institute, Los Angeles, CA, the Walker Art Center, Minneapolis, MN, the Fogg Museum of Art Archive, Cambridge, MA, Archivo Francesco Conz, Verona Italy, and the Glasgow School of Art Library, UK.