PRESS RELEASE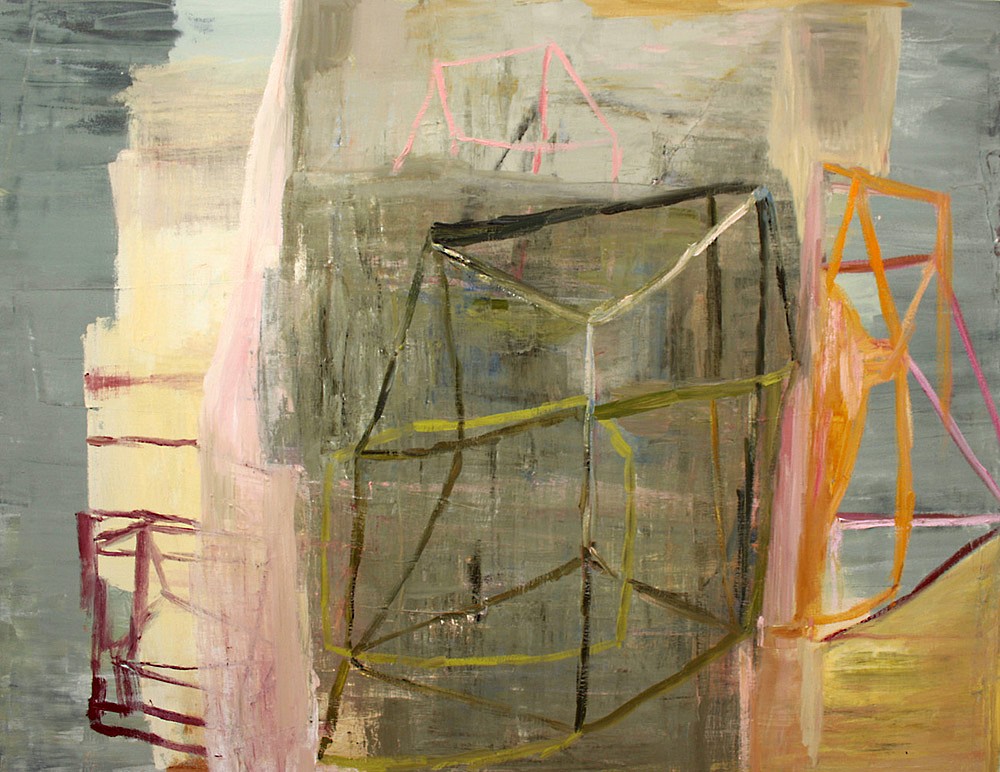 Deborah Dancy, Chasing the Light
May 30 – Jul 11, 2013
Sears-Peyton is pleased to present Deborah Dancy's second solo exhibition with the gallery, Chasing the Light. The exhibition opens with a reception for the artist on Thursday, May 30th, from 5-7 PM and continues through June 29, 2013.
During the autumn of 2012, Deborah Dancy lived in Florence, where she inevitably succumbed to the deeply enigmatic light of this unique Italian city. These new paintings, hauntingly rendered in oil on canvas and acrylic on paper, suggest a connection to the prescient bleakness in Italian Neorealist films, the oblique strangeness in De Chirico's paintings and the quiet solemnity in Morandi's still-life tableaus.
Through her strong sense of composition and the process of abstraction, Dancy is able to translate the still vibrant colors of ancient frescos as they intersect with roaming passages of architecture. There is a constant interchange bearing witness to the pentimento of history alongside the constant shoring of the present. The raking shadows cast from an artist's scaffolding meander amongst wedges of color that are suffused with the aura of idyllic ruins. The structure of these paintings conveys the idea of historical weight as a metaphor for illuminating creative vision.
Deborah Dancy (b. 1949, Alabama) has received numerous honors and awards, including a John Simon Guggenheim Foundation Fellowship, Connecticut Commission of the Arts Artist Grant, New England Foundation for the Arts/NEA Individual Artist Grant, Nexus Press Artist Book Project Award, Visual Studies Artist Book Project Residency Grant, The American Antiquarian Society's William Randolph Hearst Fellowship, YADDO Fellow, Women's Studio Workshop Residency Grant, as well as a Connecticut Book Award Illustration Nominee. Her work is included in numerous permanent collections including: The Museum of Fine Arts Boston, The Birmingham Museum of Art, The Baltimore Museum of Art, The Montgomery Museum of Art, The Spencer Museum of Art, The Hunter Museum of Art, Vanderbilt University, Grinnell College, Oberlin College Museum of Art, Davidson Art Center, Wesleyan University, General Electric Company, Chemical Bank, J.Crew Inc., The United States Embassy in Cameroon, and The Detroit Museum of Art.