PRESS RELEASE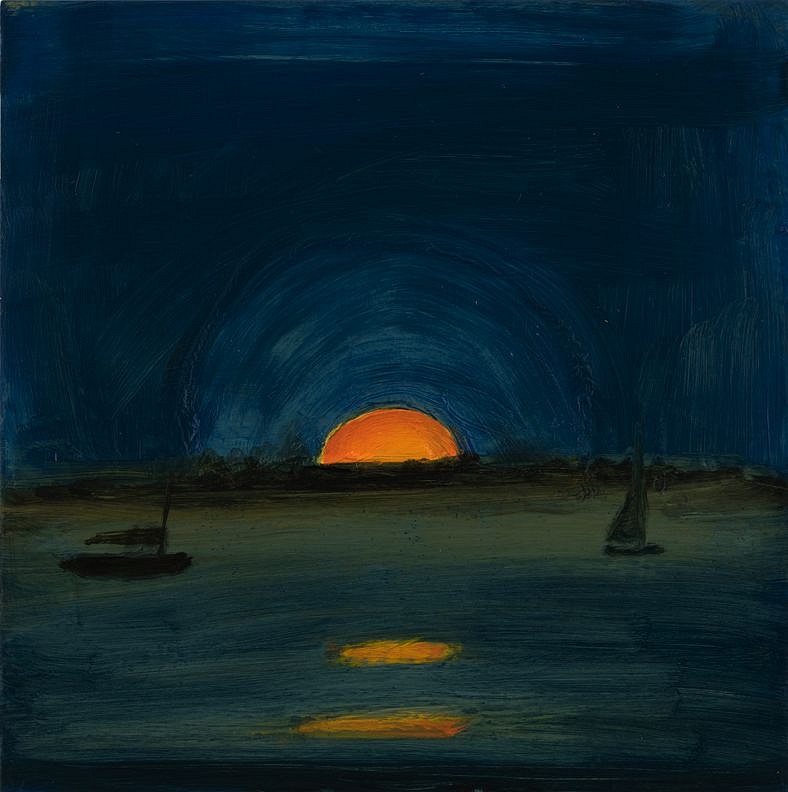 Kathryn Lynch, A View of One's Own, Part 1
Feb 11 – Mar 12, 2016
Kathryn Lynch's Exhibition at Sears-Peyton Gallery Conjures Shelter Island Summer
Exhibition Title: Kathryn Lynch: A View of One's Own, Part 1
Exhibition Dates: February 11 – March 12, 2016
Opening Reception: Thursday, February 11, 2016, 6 - 8 p.m.
New York, NY— While summer may feel a world away for many New Yorkers, in Kathryn Lynch's exhibition A View of One's Own, the artist's gestural impressions of her experiences and environment on Shelter Island evoke New York's sunny rural islands and pitched blue seas. In this first part of the exhibition, (the second will feature paintings of Red Hook), painterly washes of aqua and cobalt blue usher viewers into the breezy days of summer on Shelter Island. Windows or cottage doorways frame views of the summer refuge in the Long Island Sound, suggesting an observer's position—a space of quiet enjoyment and contemplation where the painter hovers between interior and exterior, assembling each painted moment from fragments of experience seen and felt.
The exhibition title echoes Virginia Woolf's declaration that a writer (and perhaps an artist) must have "a room of one's own," but also, as Lynch says "how we see—our own internal thoughts act as a window or door to how we see the world…we are a combination of looking out and looking within."
Lynch's associative process of gathering impressions, memories, and feelings of her experiences and surroundings results in paintings that evoke more than they explain. Lynch stitches fragments of everyday life into poetic re-imaginings that recollect and reinterpret the world with her signature blend of painterly acumen, cultural allusion, and wit.
With their strikingly different atmospheres, yet related painterly forms and surfaces, this two-part exhibition of Lynch's works offers a view from the artist's perch as keen observer, cultural producer, and witty commentator. Among the boats, bridges, and seagulls, we find the familiar cadence of Lynch's fluency with brush, light, space, and something more ephemeral—the shape and color of each fleeting experience, and the salty taste of summer.
"Kathryn Lynch: A View of One's Own, Part 1" is on view February 11 – March 12, 2016 at Sears-Peyton Gallery's Chelsea location at 210 Eleventh Avenue. There is an evening reception February 11 from 6:00 – 8:00 p.m. Sears-Peyton Gallery is open 10 a.m. – 6 p.m. Tuesday through Friday, and 11 a.m. – 6 p.m. Saturdays. For more information or to request further press images, please contact the gallery at info@searspeyton.com.