PRESS RELEASE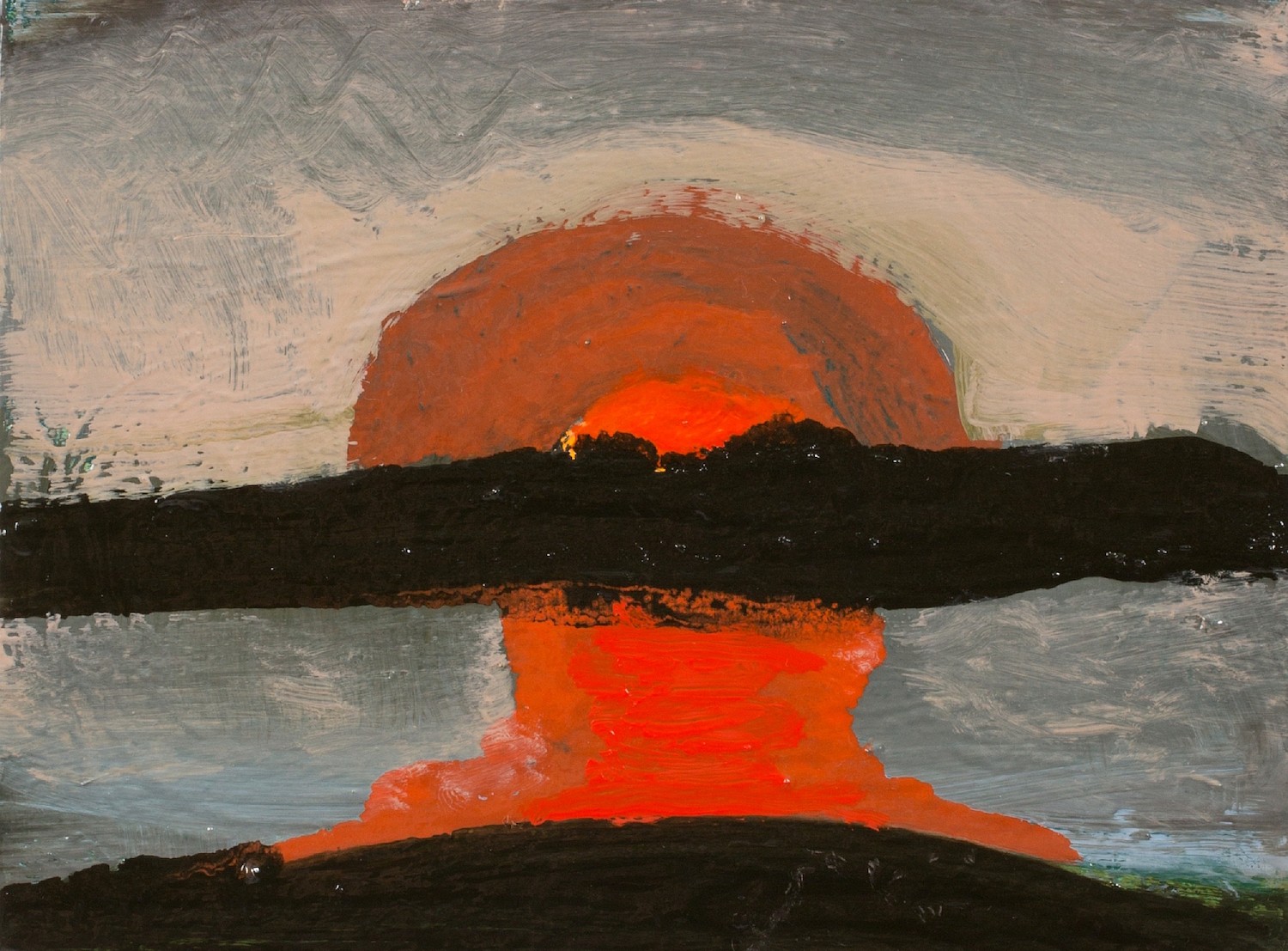 Kathryn Lynch, Along the Waterfront
May 25 – Jun 24, 2017
High Seas and Sturdy Ships
Exhibition Title: Kathryn Lynch: Along the Waterfront
Exhibition Dates: May 25 – June 24, 2017
Gallery Opening: May 25, 6:00 – 8:00 p.m.
New York, NY— Kathryn Lynch's new paintings condense the spirit of current political resistance in the unlikely form of boats traversing New York's harbor. Milky grays, bright navy blues, and tangerine oranges pervade these canvases, which capture the port's daily traffic as observed from Lynch's Red Hook home and studio. During the election, Lynch saw the harbor as a metaphor for the steady churning of the industrialized city as it continued regardless of the environmental cost or the political repercussions. Yet, in the aftermath of the election, Lynch's boats sailing steadily on suggest steely persistence despite shifting political currents. "Along the Waterfront" presents Lynch's sharply observed paintings of New York's harbor as poetic visions of the curious resilience of daily life.
Lynch's ships and sunsets, like Philip Guston's coded symbols, join form and political critique in unexpected ways. Lynch's deceptively idyllic waterfront scenes seem to feature serenely passing boats, but with their moody palette and suggestions of trouble at sea, conjure larger political issues. "On the waterfront in Red Hook you can't look at a boat and not see the smoke stacks in the horizon, cruise ships, container ships, and tiny tugs steadily rolling by," Lynch writes, "Sailboats float past barges, and once a day, in full view, the reliable, magnificent, beautiful sun sets on all our dysfunction."
In boat with blue moon, a long narrow barge perches on a glassy cerulean sea; low on the horizon, a blue-black city punctuated by yellow lights slouches under a pale blue moon that hovers huge above it. The inky sky fills with what could be smoke or the darkness beyond the city's halo of light pollution. The city and the natural world exist in uneasy companionship, rendering either the darkness before the dawn or the afterglow of an apocalyptic twilight.
"These are the most political paintings I have ever painted, but we are living in a time that demands we pay attention," Lynch explains. Despite their ominous tone, the paintings also carry within them a dark optimism, a vision of how art can facilitate connection in divisive times. "We are the boats, the little boat, the big boat, the dreamers, the destroyers, the vulnerable, the sturdy," Lynch says, "We are all moving along and trying to hold onto that which is guaranteed to slip on by. Art is hope. The creative process keeps hope alive."
Kathryn Lynch: Along the Waterfront is on view May 25 – June 24, 2017 at Sears-Peyton Gallery's Chelsea location at 210 Eleventh Avenue. There is an evening reception May 25 from 6:00 – 8:00 p.m. Gallery Hours are 10 a.m. – 6 p.m. Tuesday through Saturday. For more information or to request further press images, please contact the gallery at info@searspeyton.com.